October 2, 2023
Dear School District of Philadelphia Families,
This week is Digital Inclusion Week – an initiative that highlights the importance of digital literacy and equity, and asks us all to acknowledge that everyone deserves the opportunity to use technology to live, learn, work, and thrive.
The School District of Philadelphia, as outlined in our strategic plan – Accelerate Philly – is committed to providing the learning environments and supports necessary for all students to develop foundational academic skills and graduate college and career ready. Honoring that commitment means supporting our students in growing their computer and technology skills, which will in turn provide them with greater opportunities to thrive as productive and successful citizens.
This year, the District's Office of Information Technology (OIT) made progress toward improving digital literacy and equity in our schools. This $2.1 million investment transformed computer labs in 24 schools into innovative learning spaces that are better suited for teaching students digital literacy and providing opportunities for small-group and flexible learning experiences. These remodeled flexible technology labs each received twelve iMac desktops, twenty-two Macbook laptops, storage, and new flexible and colorful seating and tables.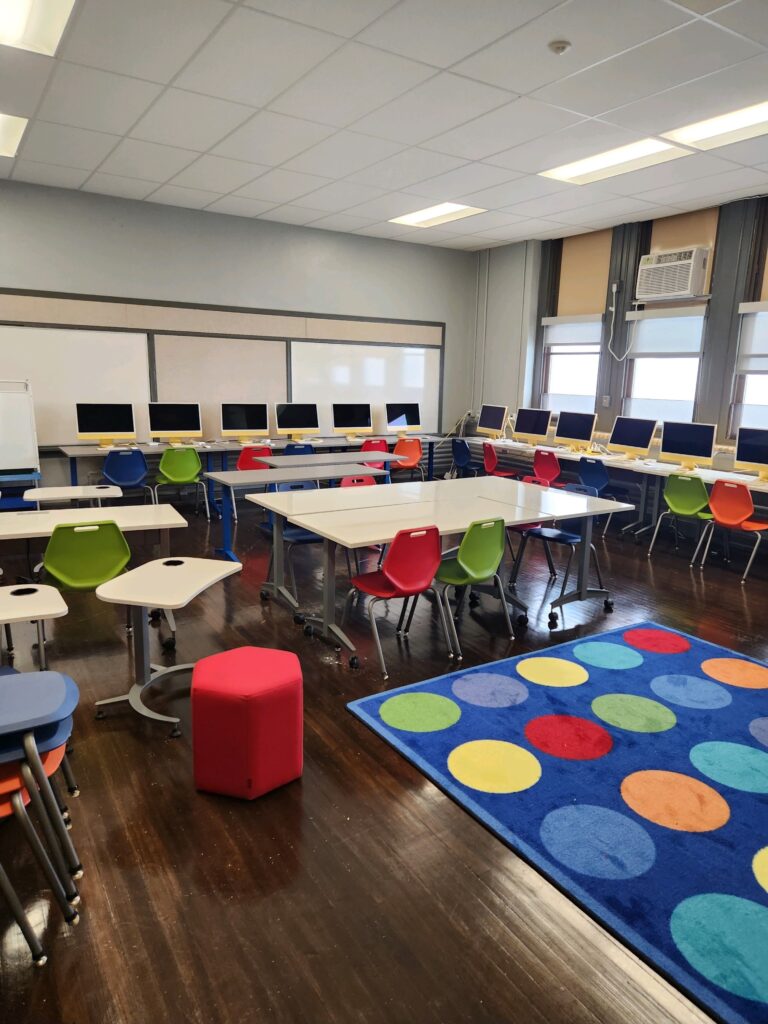 In addition, the OIT team worked in consultation with The Office of Curriculum and Instruction to refresh the District's K-8 Digital Literacy and Technology curriculum. The curriculum, which you can review here, meets academic standards and explores the use of digital tools in every core subject, while teaching students internet safety, coding fundamentals, digital ethics, and media and resource evaluation. It prepares students for a world where every industry relies on technology and computer science and equips students with the skills to read and evaluate information, and to think critically. The new curriculum also provides teachers with a clear direction to plan and implement engaging digital literacy content in the classroom.
We live in an increasingly digital and automated world. Therefore, it is important that we offer pathways for our students to become skilled digital citizens, and teach them to be responsible consumers, creators and collaborators of technology and digital information. Feel free to visit philasd.org/educationaltechnology to learn more about how we are supporting learning through the integration of technology into daily instruction. Join the digital equity movement and celebrate the ways your school is promoting digital equity inclusion by tagging the District on social media or emailing your stories to edtech@philasd.org. We believe this work will help the District achieve our vision – to prepare students to imagine and realize any future they desire.
My best,
Melanie Harris
The School District of Philadelphia
Chief Information Officer
.
Last modified: October 2, 2023